252-670-8053 bruce@brucemorrisonmarine.com


VESSEL INSPECTIONS & ORIENTATIONS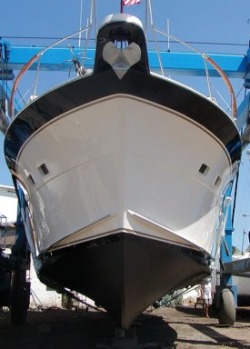 INSPECTIONS
You've found the boat of your dreams...or at least you
think
it's the one. Something holds you back, however, from putting down a deposit and ordering a survey. Perhaps another vessel still tickles your peripheral vision. Which is the better value? Maybe the maritime apple-of-your-eye hints of issues beyond your post-purchase budget. Or you found a great deal on a damaged boat but aren't sure what it will take, structurally and monetarily, to bring it back to life. If you can't stop thinking about the boat but feel hesitant about making a leap with your checkbook, then it's time to call BMMS for a pre-purchase inspection.


So you ask....
Why spend money on a pre-purchase inspection when I'll need a survey anyway? Consider the following:

A surveyor may find issues on the boat in question but it is not likely that he/she can (or will) project the cost of repairs, how the problem should be approached, and who is qualified to do the work.
A surveyor will list the equipment & systems on board but may not give feedback on whether the system is adequate for the current setup or if it is even appropriate for how you intend to use the boat.
The more informed you are about the actual condition of a boat (new or used), the better your bargaining position prior to a deposit.
Will this boat suit your cruising plans? What kind of upkeep will it need and will the refit projects meet your budget or drain it? Many vessels with refit needs are a great deal. Others....well...you're better off putting the extra money upfront into an upgraded vessel.
With BMMS Inspections, you will get thorough, honest, and valuable feedback that can ultimately save you money and headache down the road. Call or e-mail for further details on this service.
---
ORIENTATIONS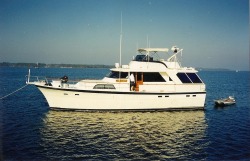 You bought a boat--congratulations! Visions of traveling, weekend getaways, fishing, family fun, and cocktail gatherings waft dreamily before your eyes. Whether it is your first boat or your fifth, your imagination comes alive in the reflection of fiberglass. Just one thing: boat's need continuous care. Systems need monitoring and attention; maintenance and repairs are necessary to maintain the safety and integrity of the vessel. Today's yachts, however, bring a NASA shuttle to mind more than a romantic old wheelhouse vessel of yore. How do all the systems work? What needs attention and what works fine "as is"? When something goes wrong, how do you troubleshoot the problem?

---
EXPERIENCED GUIDANCE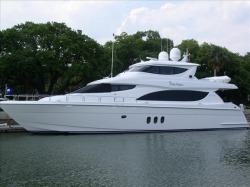 With Bruce Morrison's Vessel Orientation, you can have your own technical advisor on board for a day to a week---whatever you feel you need. Bruce will go over your vessel's systems with you, help you devise a maintenance plan, and advise you on any gear that needs to be added or replaced. If your pride and joy is your first boat or a big step up from your last, Bruce can help you understand the maneuvering characteristics of the vessel and aid you in becoming a confident captain.

---
LIVING YOUR DREAM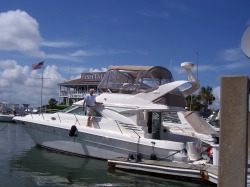 Vessel orientation is ultimately an investment. By educating yourself--or your paid captain--to the particulars of your vessel, you will have the ability to carry out more of your own maintenace and repair as well as understand the larger issues before handing your boat over for service. Being an informed owner will allow you to better assess services provided by someone else. In the end, the savings in service calls and the gain in self-confidence far exceeds the fee for an orientation. Contact us. Let us know how we can help.
---