252-670-8053 bruce@brucemorrisonmarine.com


Refits & Repairs
REFITS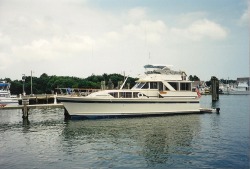 Sooner or later all vessels require some level of refit or upgrade. Generators serve their time, refrigerators die, pumps fail, washers & dryers need replacing, fuel lines deteriorate, leaks develop....the list goes on and on. Is it better to remove the refrigerator through a window frame...or will a galley-down fridge have to come out through a hole in the salon floor? Or perhaps you would like to remodel, bringing a more modern appeal to your older vessel. Bruce Morrison can handle many of your refits and repairs
himself and is willing to travel to your location.

For a multi-faceted project that requires an orchestration of specialized craftsmen, however, Bruce's expertise and organization as Project Manager becomes essential. From years of service in Hatteras Yachts' Quality Control and as a Customer Service Rep, Bruce has unparalleled experience, both domestically and abroad, in pulling together the resources necessary to get a project done right and in a cascading order of priority. With BMMS managing your project, you can feel confident that all objective are considered AND seen through. Whether for an entire project or for specific aspects of one, Bruce offers an expertise level rarely seen outside the gates of a yacht man
ufacturer.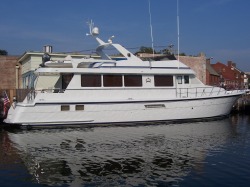 Contact Bruce today to see what BMMS can do to make your refit project a success.
REPAIRS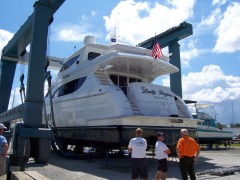 As technical as boats have become today, owners rely heavily on repair specialist to diagnose and solve their vessel's issues. Unfortunately, though, all too often an owner is sold unnecessary (and invariably expensive) equipment and/or charged outrageous labor fees for a technician's learning curve.
As the availability of BMMS becomes known, more and more yacht owners have discovered the advantage of integrity and experience. Even after travel expenses, Bruce Morrison's expertise remains economically competitive because of time spent efficiently, repairs made wisely, and replacement parts ordered conscientiously.
As one customer wrote in Sam's Marine forum for Hatteras Yacht owners:
"I just had the single best experience I have ever had with a service person and wanted to let others....know about him. I had a long punch list of items left unfinished by prior service people and they were resolved efficiently, affordably, and in the most professional manner possible. The gentleman's name is Bruce Morrison.......he even sea trialed my boat when it was [originally] launched! Retired a while back from Hatteras, he continues to travel, working directly for boat owners doing surveys, troubleshooting and repair work. Although I may be making him less available for my needs, I feel obliged to share his number...."
In Bruce's words:
I will work on any make or model, I will troubleshoot and make the necessary repairs or refits, if possible. I normally work alone, but if a project would benefit from the particular expertise of a sub-contractor, I will not hesitate to bring in assistance. Although I am a firm believer in saving a customer money whenever possible, I am not interested in cutting corners or jury-rigging a sub-standard solution just to get by. Quality lasts.
So does my work.
A quality boat deserves quality care.
Bruce Morrison Marine Services